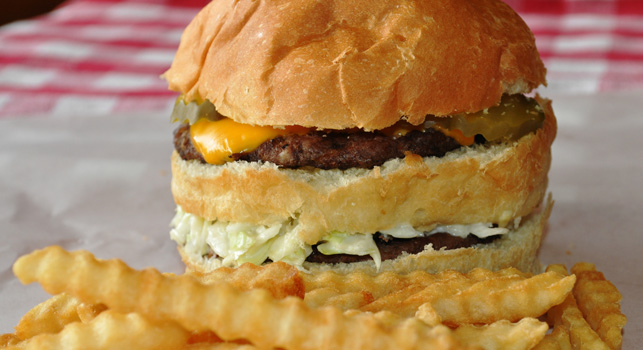 French Fries
Thin crinkle cut fries.
Cajun Fries
Spicy thin cut fries.
Haus Fries
Wedge fries with potato skin.
Onion Chips
Deep fried golden brown.
Breaded Cauliflower
Don't forget your vegetables.
Breaded Corn Nuggets
Breaded corn, deep fried and delicious!
Breaded Mushrooms
Mushrooms surrounded by tasty breading.
Mac & Cheese Bites
Macaroni & Cheese never tasted so good!
Cole Slaw
Homemade in the kitchen.