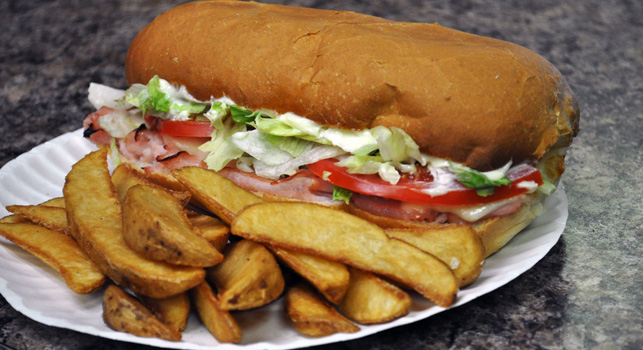 DONATIONS
Pizza Haus donates gift certificates and food to many local, worthwhile, not-for-profit events. Please direct any inquiry through email or US mail.
CREDIT CARDS
Pizza Haus currently accepts MasterCard, VISA credit and debit cards, as well as Discover and American Express.
EMPLOYMENT
From time to time Pizza Haus is looking for energetic and friendly people to work in our restaurant. Applications may be completed at the restaurant any time during regular business hours.
GIFT CERTIFICATES
We offer Pizza Haus Gift Certificates throughout the year in five dollar increments. They're perfect for the holidays, birthdays, or as a token of appreciation any time for coaches, teachers, or neighbors.
DISCOUNT CARDS/SPECIAL PROGRAMS/CHAMBER GIFT CERTIFICATES
Pizza Haus currently supports Batesville Babe Ruth's fund raising effort. You can see their current card for the specific offer. These cards are sold in the Spring of each year by kids that participate in the sport.
We also participate in the Batesville Middle School Eighth Grade fund raising program. Those cards are sold in the fall by eighth grade students for their trip to Washington, D.C.
Pizza Haus accepts Batesville Area Chamber of Commerce "Batesville Bucks".
DELIVERY
If an effort to keep our prices low, Pizza Haus offers just eat-in and carry-out options. However, occasionally we can supply delivery for large pizza orders.
WEBSITE ORDERS
At this time we do not accept orders through our website. Please call 812/934-4004 to place an order.